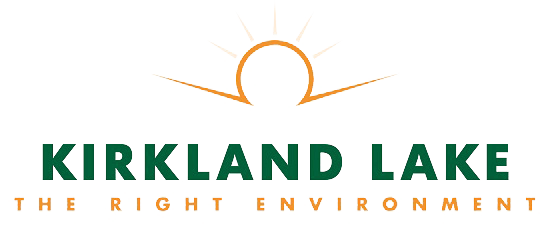 The Town of Kirkland Lake is a single-tier municipality in the District of Timiskaming with a population of approximately 8000 residents. In 2019 Kirkland Lake celebrated its "As Good As Gold at 100 Years Old" Centennial. Gold was and continues to be a main character in the Town's story.
What started as a hunting expedition turned into the first gold discovery in the area right after the turn of the 20th century. This find became the main ore-bearing fault that lead to the creation of the original Kirkland Lake mines including Lakeshore, Wright-Hargreaves and Sylvanite. The first gold rush era commenced in Kirkland Lake and brought settlement to the area. During the mining boom many workers formed hockey teams and turned KL into what Foster Hewitt would describe as "the town that made the NHL famous." After this, hockey got woven into Kirkland Lake's history as much as gold mining.
While mining went through a down-turn it picked up again with a massive new gold find in 2005. Mining continues to boom today with expansion at current sites and promising exploration of new areas. Kirkland Lake Gold has recently built a new Number 4 headframe and shaft and found a new high grade gold corridor. Alamos Gold also completed a large expansion and, like Kirkland Lake Gold, will be ramping up production throughout 2020.
Residents are able to enjoy the benefits of the booming economy with a newly constructed pool at the Kirkland Lake Community Complex, and the new options at Civic Park outdoor center, among other recreational amenities. Opportunities for outdoor activities and entertainment events abound in all seasons and continue to make Kirkland Lake a place to live, work and play.
For more information on the area and what it has to offer check out our websites www.discoverkl.ca and www.kirklandlake.ca.